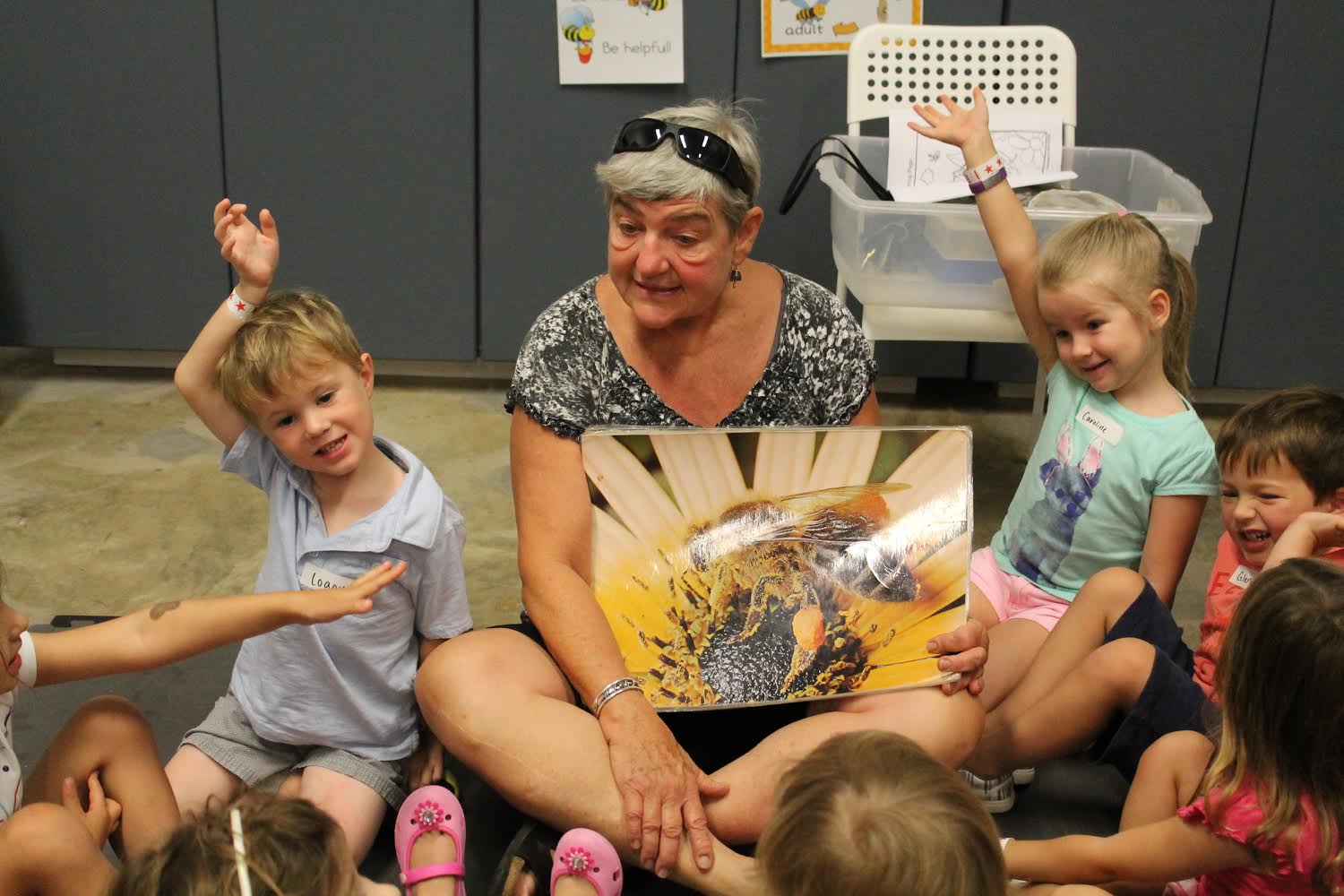 Join Kidzu's Teacher Advisory Board
If you're an educator whose been looking for a way to be directly involved with nonprofit work, build relationships with you local children's museum, and focus on learning through play, becoming part of our advisory board is a great way to do it!
This year, we're looking to fill 10 slots on our Teacher Advisory Board. If you think your experience, practice and expertise fit the bill, be sure to apply.
Kidzu Children's Museum has a rich history of partnering with schools and educators both formally and informally since our inception in 2006.
Now we are in search of candidates for our inaugral Advisory Board of Educators to help us ensure that Kidzu's school programs are relevant and reflect the diverse needs of educators working in school communities.
We are looking for current or retired educators to assist our programs department with new, innovative content that inspires children to learn through play. Have ideas you've been wanting to share? Join our team! As incentive, Advisory Board members are eligible for Kidzu discounts and special events.
How Our Advisors Will Contribute
Responding to and Giving Feedback on Content
How can we tailor things like field trips, programs and recurring classes to better fit your classroom lesson plans?
Acting as Ambassadors for the Museum and its Mission
We're excited about the things we're doing here at Kidzu, and we hope you are too! We hope that you'll be able to share a few of the things we're working on throughout your networks.
Sharing Expertise and Practice
Have an idea that could help Kidzu run smoother? That's exactly why we're looking to bring on advisors! This is a great way to make sure your ideas are heard.
Helping Program Staff Anticipate Important Trends and Changes in the Field
We try our best to stay on top of changes in school system requirements, but what better way to stay up to date than by hearing from the people in the school system itself?
Participating in Activities at an Annual Meeting
Our Annual Meeting takes place at kidzu in October after school hours. The date is to be determined, based on our advisors' schedules.
Join a group of educators that are working directly with a local nonprofit, building relationships and helping local students and children focus on learning through play. Members of the board serve two-year terms.
What a great place! My 2.5 YO played for hours and hours. A good range of activities for all ages.

---

Sarah W. Facebook Reviewer

Great place to bring the kids to play. Lots of things to do. The Makery is a space to let your little artist/builders imagination soar! Staff are super helpful and nice. Recommend coming to check it out yourself. You and the kids will not be disappointed.

---

Pamela S. Facebook Reviewer

I went with my 7 & 6 year old cousins because it was a rainy day and once we entered they did not want to leave! There are tons of activities for children to do and lots of imaginative play. It was clean and had a lovely staff.

---

Robyn O. Trip Advisor Reviewer

They pack a lot of fun into a small space. They have a nice array of different exhibits with a tree house, theater space, kitchen, reading nook, makery, etc. My 5 year old son loved it.

---

Polly D. Facebook Reviewer

What a great time! We took our granddaughters here. Both of them had a great time. They were wore out by the time we left. We will go back in the near future, when we catch our breath.

---

Wonderful playtime for the whole family!…The interactive activities are fun, educational, and geared to get your imagination growing!

---

Leigh J. Trip Advisor Reviewer